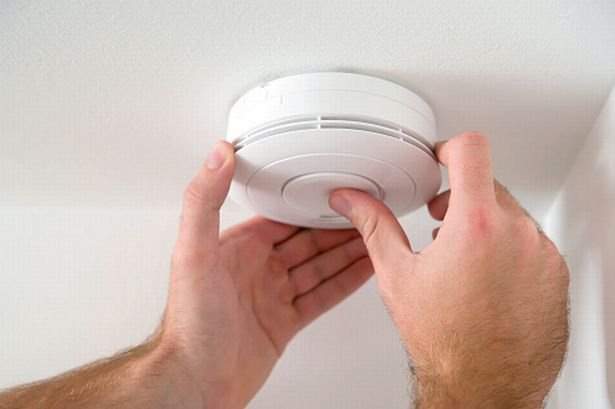 When it comes to fire safety, the most important thing you can do is install fire and smoke alarms in your home. Fire alarms are a crucial piece of equipment for any household because they alert people when there is a fire or other emergency. While installing these devices may seem too difficult and expensive, there are different ways to save money and make installation easy and safe. You will learn how interlinked fire and smoke alarms can save you time and money on fitting costs.
The importance of fire alarms
Smoke alarms are an essential safety feature that alert people when there is a fire or other emergency. They can detect the smoke from fires, heat and carbon monoxide to name just three. This gives you warning of a fire and the chance to escape, or get valuable items out before it's too late.
Most people know that it is important to have working alarms in their home but many do not realise how this can be achieved for an affordable cost. Read on to find out how you can save time and money when installing smoke alarms in your home.
Installation is complicated and costs are too high?
People think it is difficult and expensive to install smoke alarms in Glasgow. This can be true, as local electricians have high running costs to install wiring into walls and ceilings, which results in an unaffordable expense. However, there are ways around this! The new Scottish Legislation which requires all homes to have a working smoke alarm and allows people to install their own alarms, is an excellent way for homeowners who want the peace of mind that comes with having installed fire safety equipment.
You can save up to £700 in fitting costs
While the average cost for and interlinked fire alarm system installation in a two-bedrooms flat in Glasgow could be about £470 (excluding re-decoration expenses), this cost can be reduced to around £180 with the installation of a DIY fire alarm system. The only costs incurred would be those for the fire alarms - which are typically cheaper than from an electrical contractor.
We have contacted 3 different electric companies to fit the alarms in a 3 bedrooms flat in Glasgow city centre, and here is the quotation we have been provided:
| | | | | |
| --- | --- | --- | --- | --- |
| | Waiting Time | Type of Alarms | Alarms Cost | Fitting Fees |
| Contractor 1 | 4 days | hard-wired | £255 | £210 |
| Contractor 2 | 7 days | wireless interlinked | £379 | £170 |
| Contractor 3 | same-day | hard-wired | £260 | £195 |
Is DIY easy and safe with fire alarms?
With the upcoming Scottish Legislation, fire alarms are not required to be specifically hard-wired, but can also be battery-operated as long as they follow the below requirements:
10-years life-span battery
tamper-proof battery
smoke and heat detectors wireless interlinked
While it might seem complicated, it is very easy to install smoke detectors in your home in all safety. You will need the necessary equipment and some simple instructions to follow, which are usually provided along with the fire alarm system bundle. Worried about drilling? Some smoke alarm kits come with strong adhesive stickers that can be used to mount the alarms to the ceiling, requiring only a ladder. Read more information about what interlinked fire alarms are.
The DIY option of installing your own fire alarms is the best way to avoid waiting for a contractor and paying their fees. Glasgow is a congested area and waiting list can be up to 12 days. Depending on the size and areas of your home, you will be required to install different amount and types of interlinked fire and smoke alarms. You can click here and read our in-depth summary guide on what is required to be fully compliant with the upcoming Scottish Legislation. You can find the full length paper on the government website too, accessible at this link.
The benefits of installing your own fire systems
Aside from saving time and money, there are many other benefits to installing smoke alarms yourself. You can choose the type of alarm you want for your home and will not be restricted by a manufacturer's design or specification. If you buy online, they will be delivered to your door in a matter of days and you can fit them any time you are free. Here are some tips to comply with the Scottish Fire and Smoke Alarm Legislation 2022:
Don't wait for a contractor. Save your time and avoid getting days off work to make sure the job is carried on in a proper way when the electricians are in.
Install whenever you have time. Buy online and fit your alarms any day you are free, you don't have to call landlines to book any appointment.
Choose Interlinked Smoke Alarms. Avoid hard-wired alarms that require hours of work and cause damage to your home, unless you have a more fire alarm wiring in place already. Interlinked Smoke Alarms connect via radio-frequencies and do not require any wiring.
Cut cost from £470 to just under £180. Avoiding contractors and electricians, drastically removes the labour cost, making you pay for the fire detectors only.
Maintenance-free. You will need to test your alarms monthly by simply pressing them or using a wireless remote. No need to book regular appointments with your electrician and cover further costs for the inspection. How simple is that?
Expand your fire alarm system. Fitting wireless interlinked smoke alarms allows you to expand your fire alarm system at any time, whenever you decide to cover more areas of your home. You don't need to call an electrician to fit some more wires in your walls, simply purchase additional detectors and connect them to the rest of your alarms.
Is Your Home A Safe Place?
There are many benefits to installing your own interlinked fire system that go beyond saving time and money. The DIY option of installing smoke alarms is the best way to avoid waiting for a contractor and paying their fees, as well as avoiding damage from hard-wired alarms or requiring hours of work by an electrician.
The installation of DIY smoke alarms is not difficult, even for the inexperienced. There are safety instructions that will make it easy and safe to install your own fire alarm system in Glasgow or any other area where this new Scottish Legislation applies. If you want to make your home safe, save money and be compliant with the regulations, click here to check how easy is to get started today.
Where To Buy Interlinked Smoke And Heat Alarms?
There are several options online where you can find Smoke and Heat alarm kits. If you are looking for an affordable solution, check our offer available on our website and choose the right kit for your property. If your home requires a tailored solution, just send us an email and we will provide a custom quotation. Our price starts from only £139.98 inc. VAT. Check our offer and availability from our product range of Interlinked Smoke and Heat alarms for the new Scottish Legislation 2022.